Well, since it's now in Shonen Jump Alpha and everything and there wasn't a thread yet, I thought I'd go ahead and make one.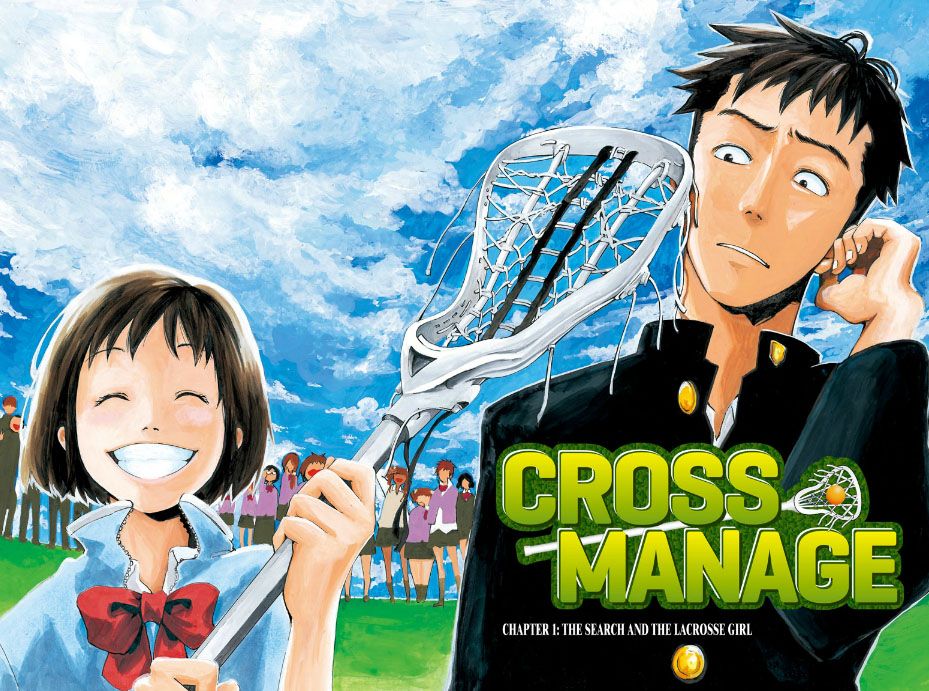 Sakurai is a high school student who feels like effort in competition (sports, board games, etc) is pointless if you don't win, but due to events in his own past, he can't play sports anymore. Somehow he gets involved with Misora, a girl who loves lacrosse but sucks at it. Against his own will, he winds up getting recruited as the manager of the girl's lacrosse team.
The setup sounds pretty typical, but the real draw of this series is the execution. The paneling and flow of the scenes, the dialogue, the facial expressions are all very well done, and I think they succeed in tapping into the emotions that these archetypal sports manga themes try to evoke, but which often seem cliche when you've seen them time and time again. Despite not having any interest or knowledge about lacrosse (and not having cared about new series in Jump for YEARS), I've been eagerly reading each chapter since this series started, and it's pretty astonishing to consider that it's the artist's first series. VERY highly recommended.