A friend and I are working on a US government project, a timeline about the founding of the government and all that good stuff. And of course I brought One Piece into it.
It's very "special". We had entirely too much fun on a school project, really.
(Be warned, mild spoilers ahead. Sort of. But on crack.)
The Conference at Mount Vernon: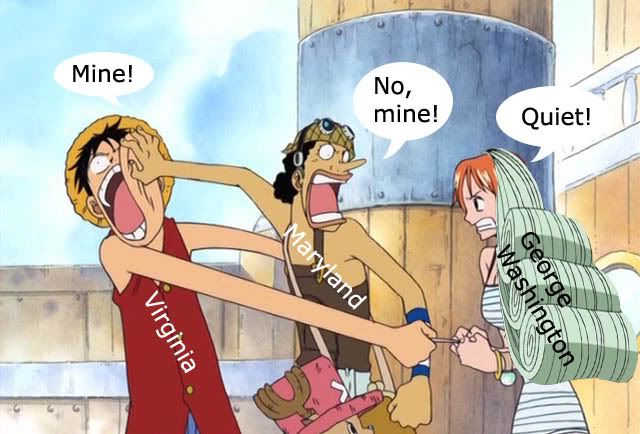 The Declaration of Independence:

Shay's Rebellion:

The First Continental Congress.


Just so you guys know, our country was, in fact, founded by two effeminate men and a reindeer.
The Constitutional Convention: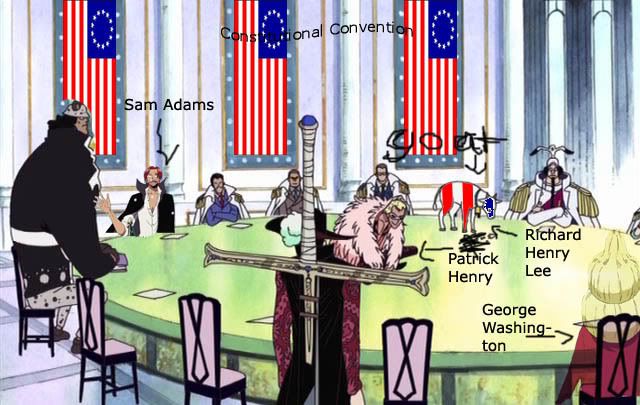 The First State Constitution: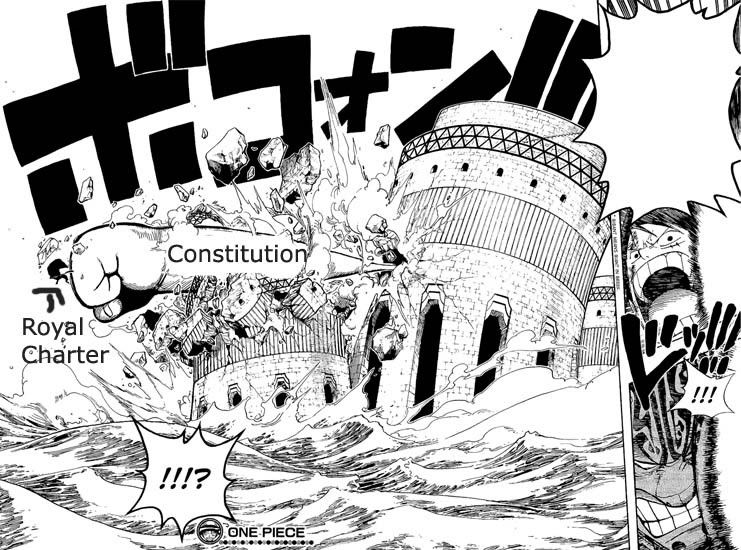 The Articles of Confederation: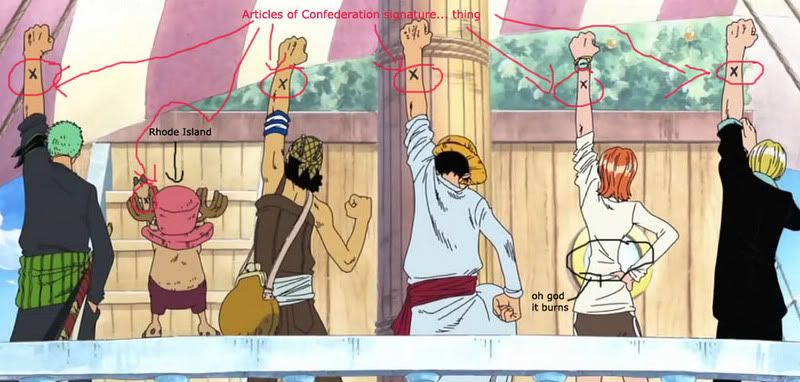 At this point, I really started to run out of steam (I haven't even looked at the project until today and it's due tomorrow, what can I say) so the next few might be lacking.
The Annapolis Convention:

The Albany Plan:

And for those of you bored enough to sit through all that crap, I present the Stamp Act: