On this thread you can post your tattoo or talk about what you plan to get inked on your body.
The decapitated samurai was my first tat, to me it means, "To die with honor"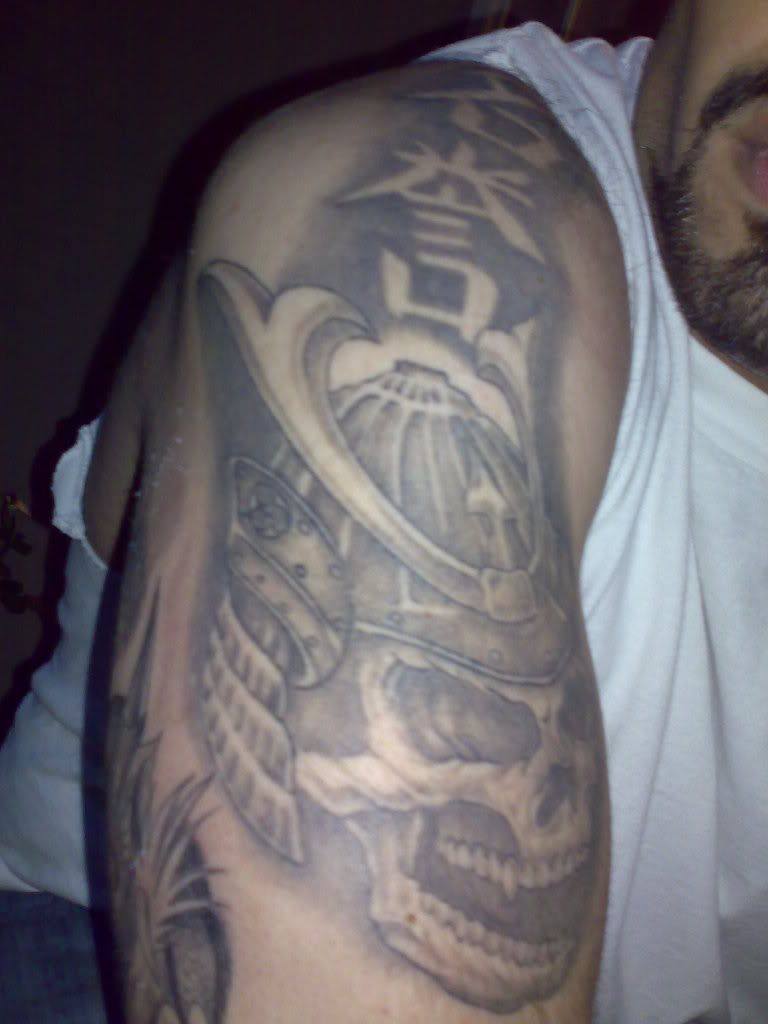 The Kanji above the skull is my 2nd tattoo, "Meiyo" which means Honor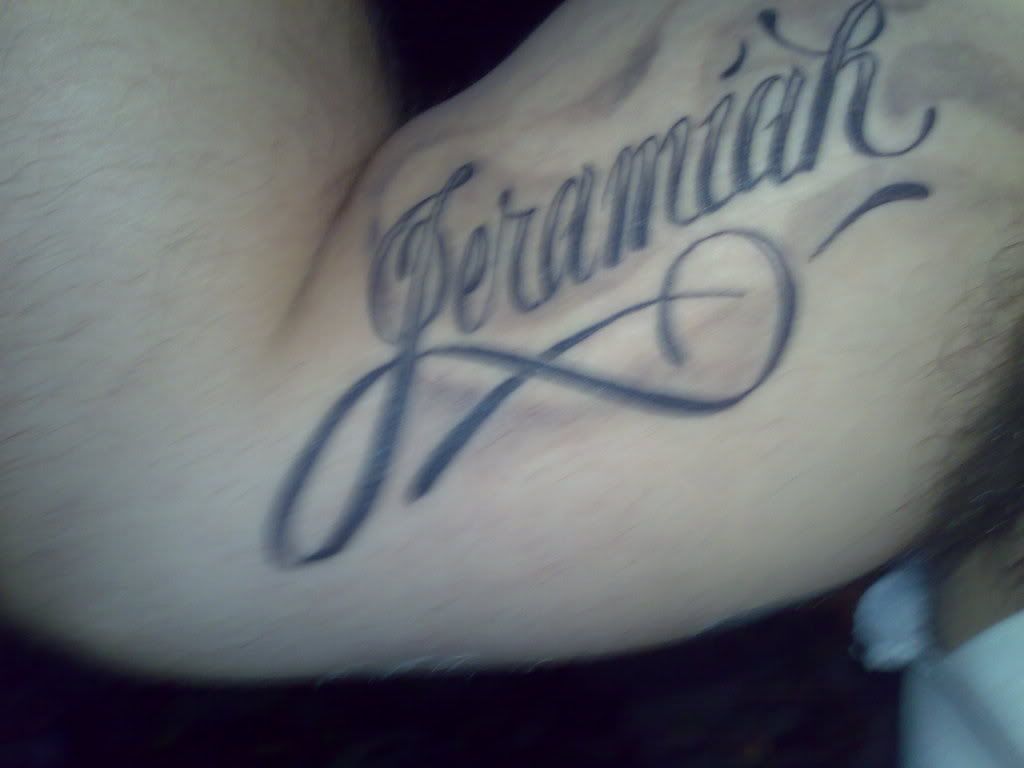 My 3rd tattoo, is my sons name.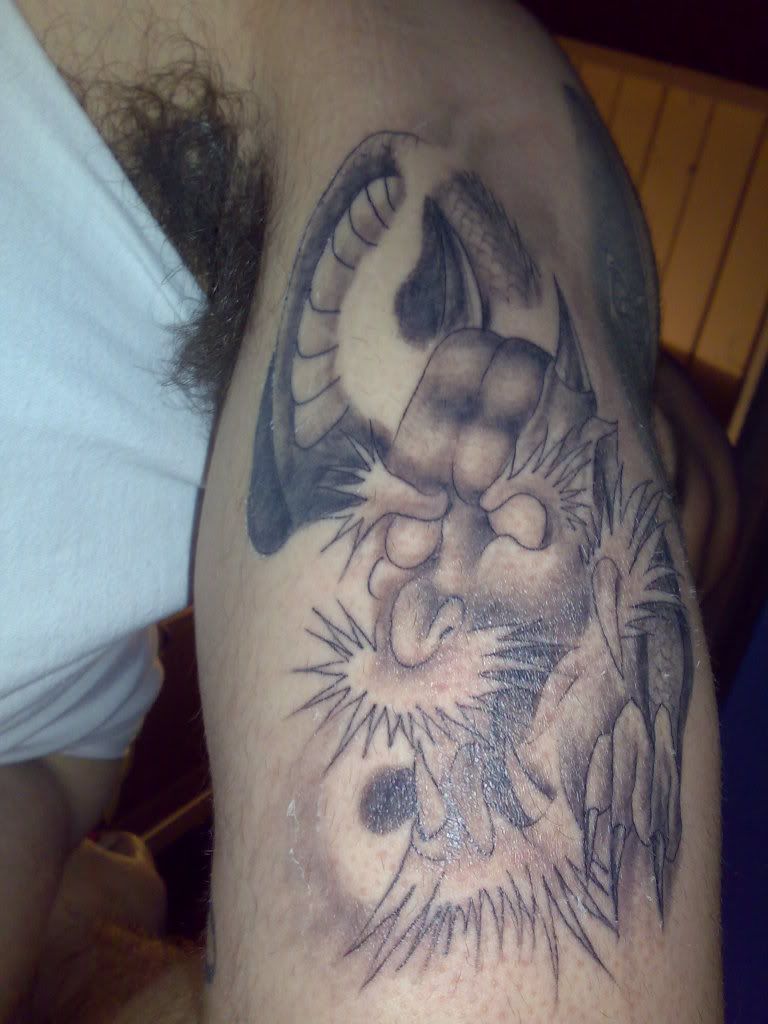 My 4th tat, i got a couple weeks ago, Its a japanese dragon, "Ryu". to me it stands for strength..
And yeah my armpit hair is willlddd lol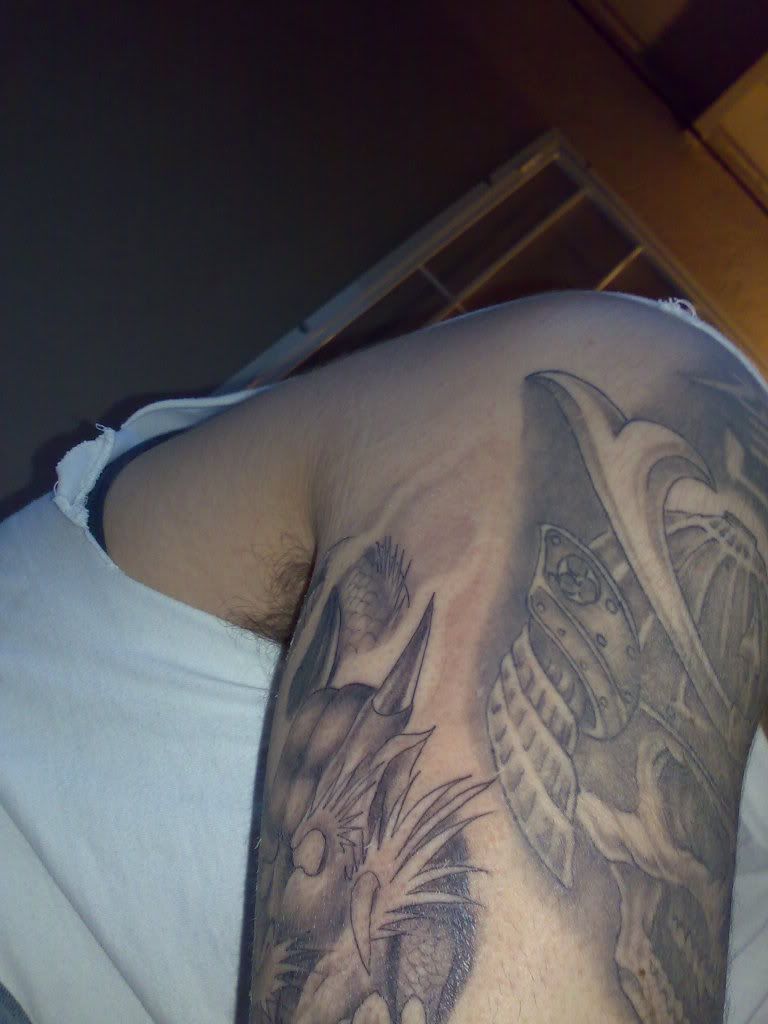 Tattoos mean alot to some people…
To me, if i have to think twice about getting what i want inked on me.
I wont get it.
If i want a tattoo, i wait a month + and if i feel the same way about it, ill get it inked.
To me, tattoos are a reflection of your personality.
Our own personal canvas.
Their not for everyone, but to me, its something special.
And i would never get something inked on me if it was anything less.
Dont get a tattoo because it looks kewl.
If you truely want a tattoo, think of what you want, and wait.
If you still feel the same, get it.