After each season, my dad, cousin, and I head off to a bowl game. We have been to most of the Florida bowls, but had never been to either of them inside of the state of Tennessee before. As a result, we decided to head over to Memphis for the Liberty Bowl. Here are a handful of images from that trip.
We started with the Memphis Zoo.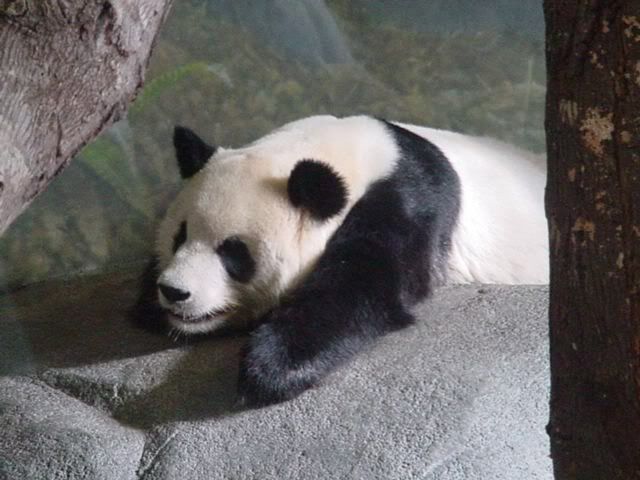 If I didn't see it move, I'd swear that this wasn't a real animal, but a stuffed one.
Some animals are simply cute, but pandas wield their cuteness like a cudgel. If you don't think these things are adorable, well, then you have no soul.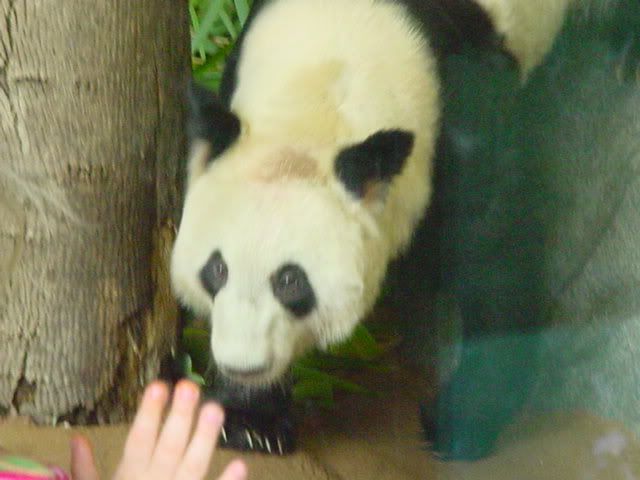 Jimbo: It's coming right for us!
Their names are LeLe and YaYa, but I don't have the slightest idea which was which. I do know that I wish that little girl hadn't stuck her hand into the shot.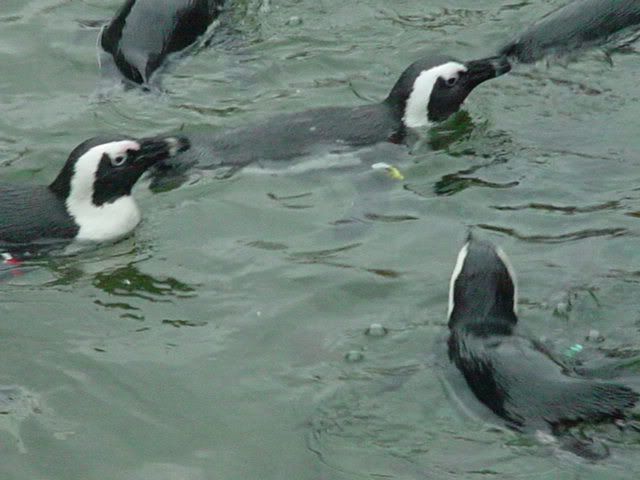 Well, here are some penguins.
Following the Zoo, we went by the world famous Sun Studios.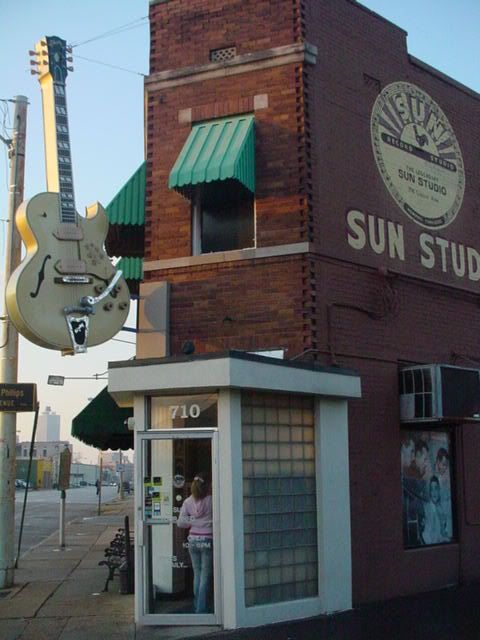 The actual studio (which is still in use; for $75 a hour you can record in the same place as Johnny Cash, Elvis, Roy Orbison, and too many others to count) is right next door. This used to be a restaurant with a flophouse upstairs where many of the musicians used to sleep.
The next day was the game between Tulsa and Fresno State. Great game, which Tulsa won.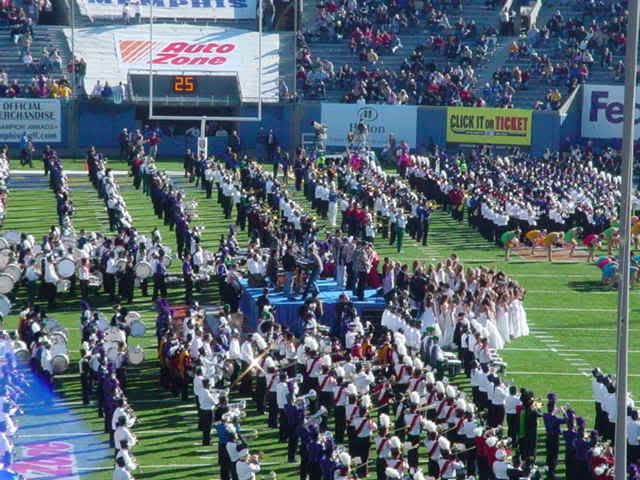 The halftime show featured The Beach Boys, well, one of them anyway (Mike Love) on account of the fact that two of the Wilsons are dead and the other is crazy.
The next day, we went to Graceland (my dad and I had been before, but not my cousin) and Beale Street, which is basically a more restrained Bourbon Street, but with blues music instead of jazz.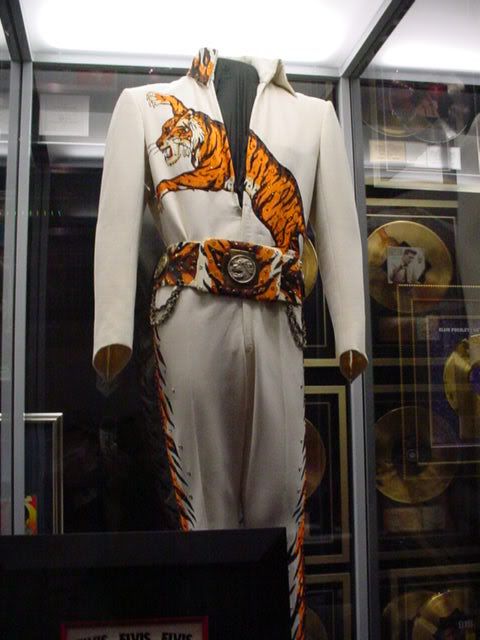 Elvis had… unique tastes so to speak when it came to his jumpsuit phase. Of course, if you told him that, he would probably use his Blue Suede Kenpo on you.
Yes, I know Carl Perkins wrote it, but people associate the song with Elvis.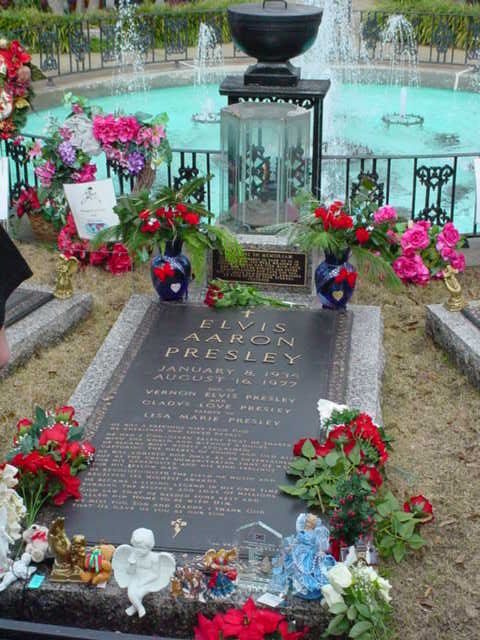 If you've ever seen This is Spinal Tap, you'll realize that this puts it all into perspective.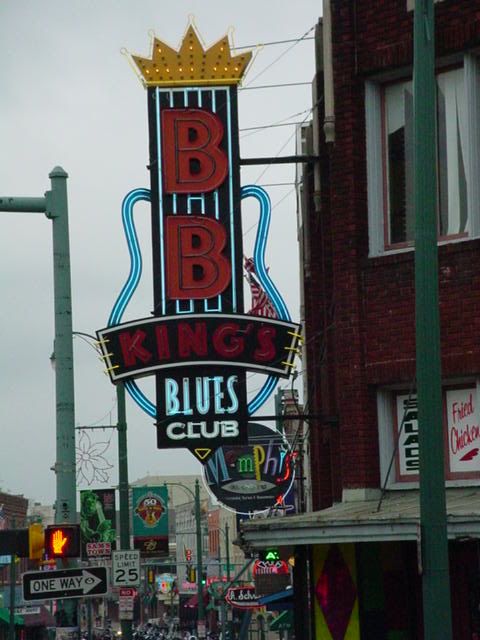 This is B.B. King's blues club. We would have went in, but it was New Year's Day. The club had closed about seven that morning and would open again until about five that evening when the people who worked there finally sobered up.
The final stop on the tour of the town was the Stax Records Museum on Monday.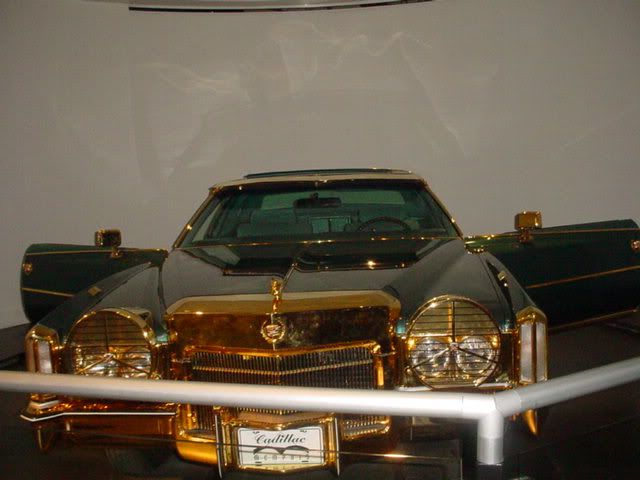 This is Issac Haye's custom Cadillac. Essentially, it's the 1970s condensed into automobile form.