Yeah, this is going to get no talk and it'll fall into obscurity quick enough… but.... for those of you that haven't seen it... there's a webcomic
http://xkcd.com/
the art is terrible. Uses stick figures. But it is very often poignant, and the "Someone is WRONG on the internet!" strip is used pretty widely.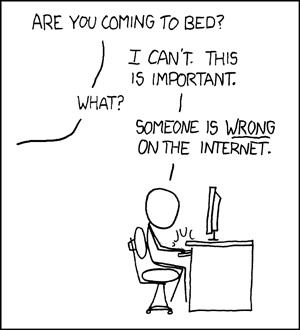 Today's strip featured movie character overlap line graph (convoluted) but interesting.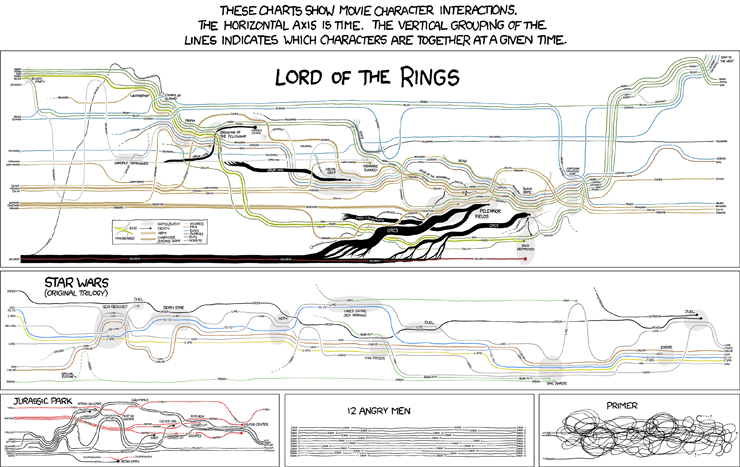 Large version behind the cut.
[hide]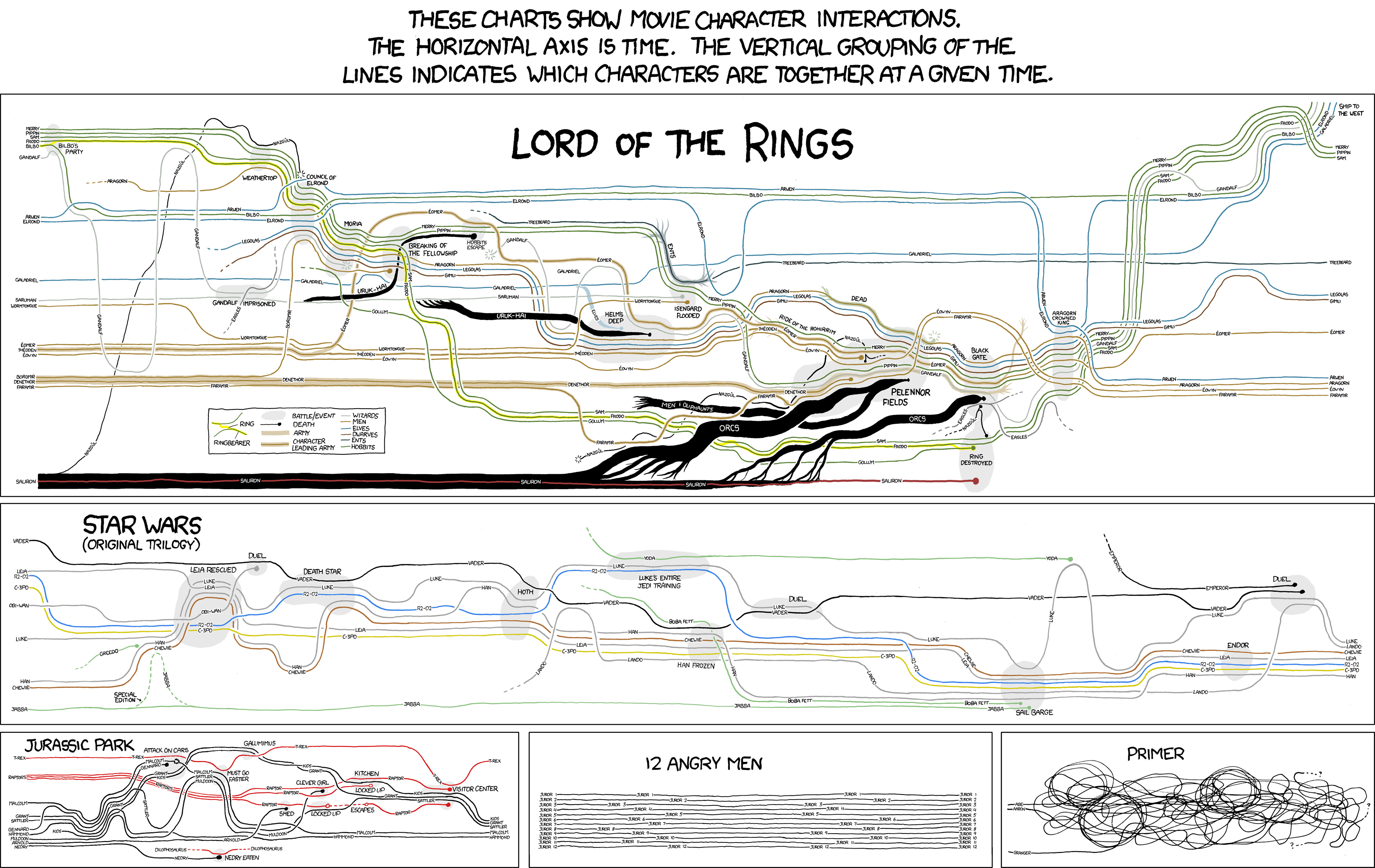 [/hide]
Yeah. Thats not a complicated way to start a topic at all. nooo…