Hi !
I was rereading some older chapters of my favorite manga when I came by the page where Luffy realizes he still has his friends. I really like the relief on Luffy's face, especially when you already know what kind of sacrifices all the SH's made for their captain to support him in his journey. The tears, the blood the drama
So when I saw it in black and white I wanted to color it even though I never done something like that before. I'm pretty satisfied with the outcome especially with Luffy. I saved Luffy for last because I wasn't sure how to do it so I started with the smaller Strawhats to practice in this order: Franky - Zoro - Sanji - Robin - Nami - Chopper - Usopp - Brook and Luffy.
I tried using the color schemes from the anime,
The backgrounds were inspired on the colorspread of chapter 628, now it cuts like a knife.
Added a .gif with some layers I wanted to show, so you could see what steps I took.
Hope you guys have some C&C for me, I like to color and hope to do it again soon (and better)
Stock Image

My Creation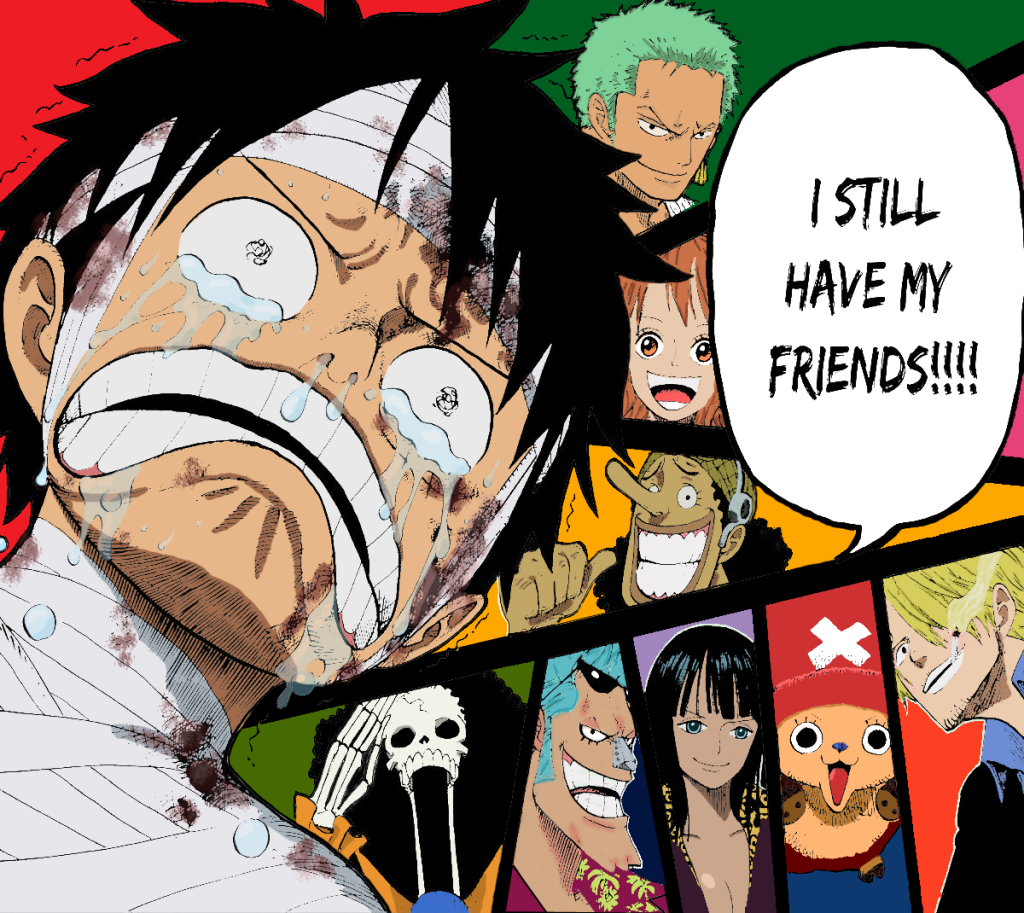 Step by step .gif