decided to make another thread, for cosplay purposes only. I have tons of pics to show, but I'll only post my faves on here. I have a photo album that I'm uploading all of them to, I'll link that when its done. But for now…
To start things off, one of the best pics I took of Pyramid Head from Silent Hill 2. This guy's costume was freakin amazing! the pose is so dead on, it scares me and I love it!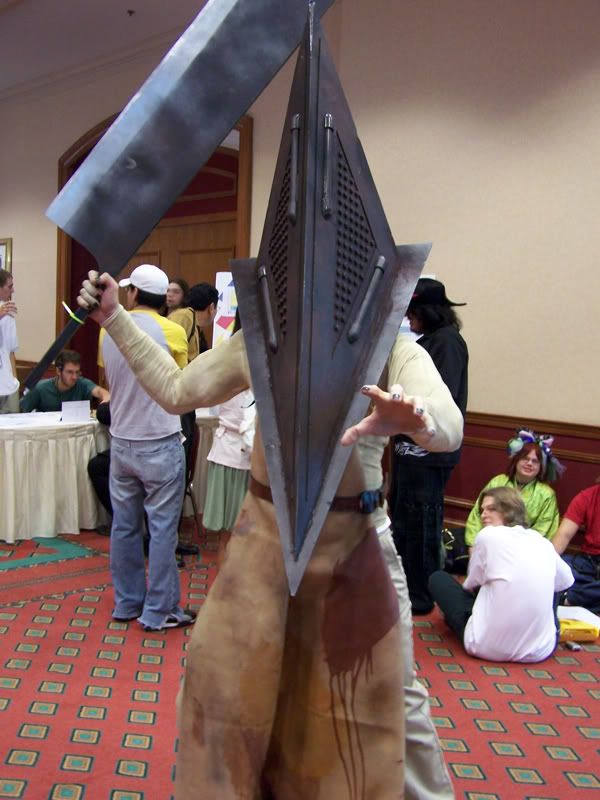 One of the coolest pirate chicks I saw! There were a lot of good pirate costumes, but I was so busy doing other things I didn't take more pics of them. Oh well, I really love this girl's costume.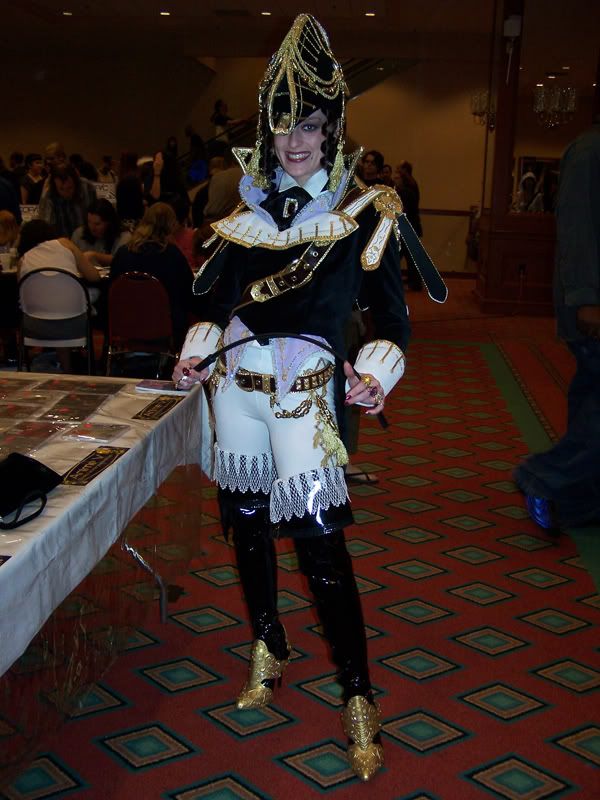 Crimsondreamer as Sanji! Her costume turned out really awesome. She was the only Sanji to have the Doskoi Panda apron.

Ao Kiji!! This girl was awesome, and she was really nice! You'll see her again in a bit…

Kyrakitty as Luffy and pirateneko as Zoro XD I heart Kyra, I met her at last year's A-kon, she was dressed as Daveyback fight Sanji. We've been keeping in touch online since then and we were so happy to see each other again this year. yeah, I know my shirt is not right, I couldn't find the one I was supposed to have, so I just used what I had available. fortunately, I did find the right shirt later on.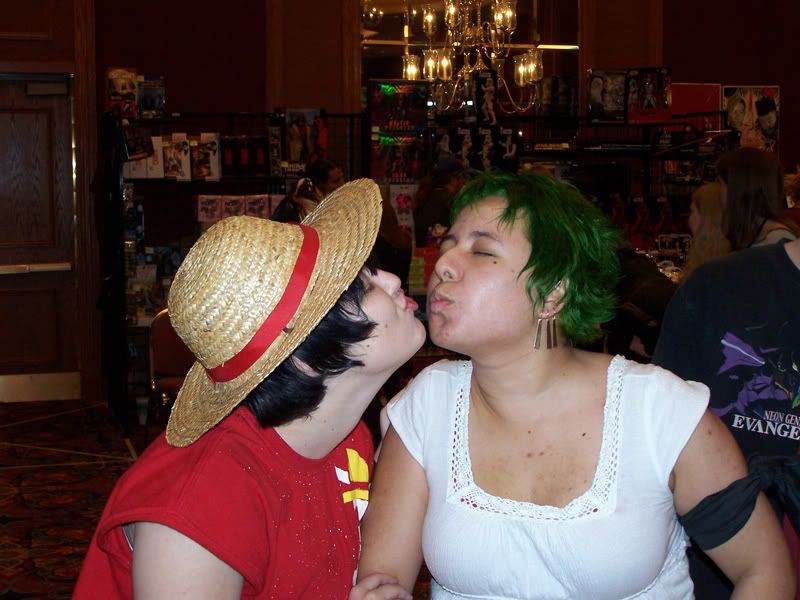 A really awesome Ace that I found… he looks just like him!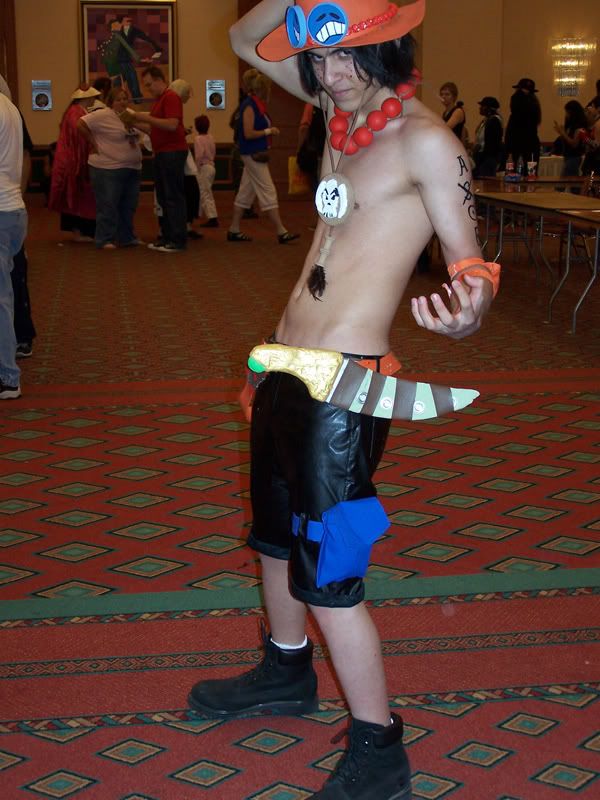 A badass group of One Piece cosplayers! I got to hang out with them for a long time, taking pictures with them and such, which I shall post later!. I found out that the Lucci and Zoro were Scuttlebutt! They recognized who I was after they saw my badge (it said pirateneko)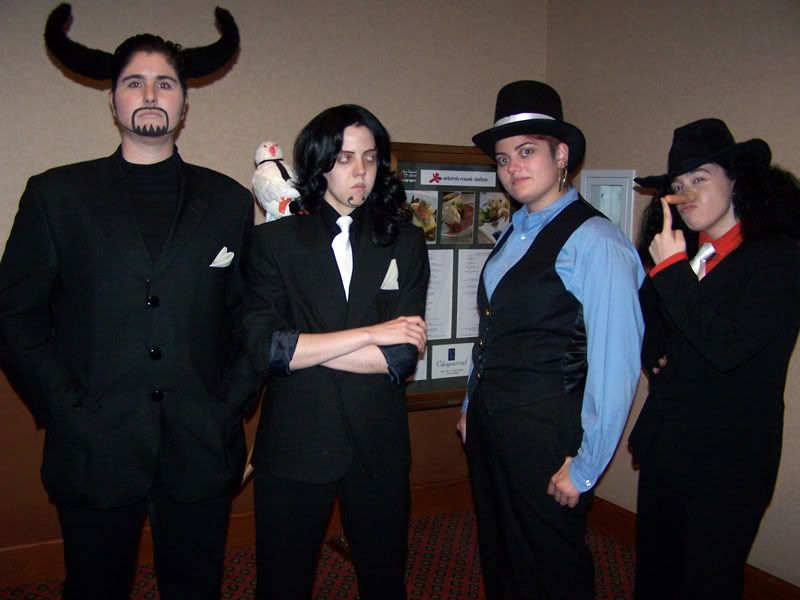 k, that's it for the first set….