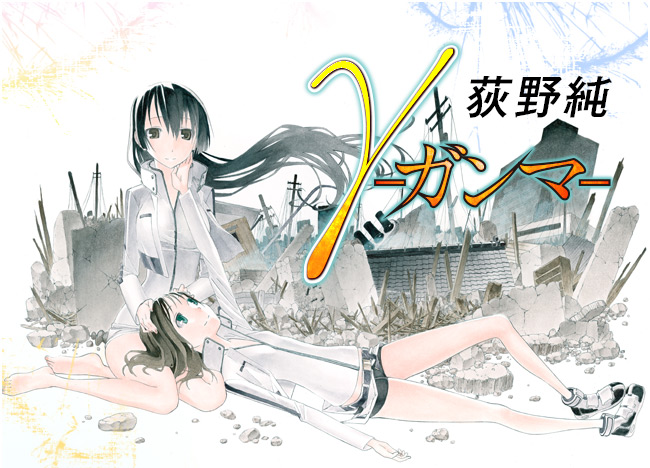 γ -Gamma-
Genre: Sci-Fi Fantasy, Action, Ecchi, Shounen
Author: Ogino Jun
Serialization: Jump SQ.
Publisher: Shueisha
It's an age where aliens, monsters and other dangers threaten the Earth, and various heroes have risen to protect it. Supporting these heroes are the human defense forces, of which the sisters Kitajishi Miyuki and Yuri are a part. Specifically, their office is for hero consultation, and they help heroes solve their problems, but they also help evacuation procedures during emergencies. Yuri was formerly an immensely powerful and popular magic girl, but now she helps protect people in a more human way. In their first case, they consult with a hero who has lost his powers, and is trying to find a way to live as an ordinary human.