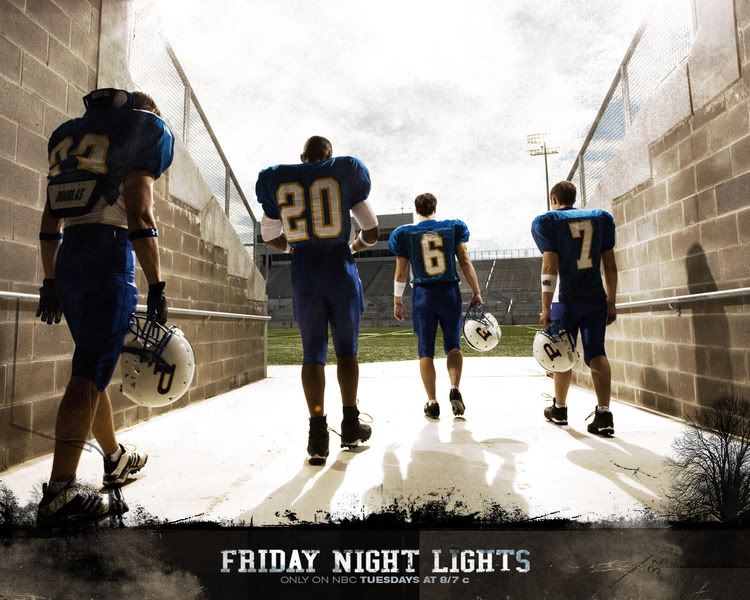 Friday Night Lights is an American sports drama television series adapted by Peter Berg, Brian Grazer and David Nevins from a book and film of the same name. The series details events surrounding a high school football team based in fictional Dillon, Texas, with particular focus given to team coach Eric Taylor (Kyle Chandler) and his family. The show uses this small town backdrop to address many issues facing contemporary American culture, including school funding, racism, drugs, abortion, and lack of economic opportunities.
I really tought I'd find a thread already made about this.
Anyway, in my eternal search for quality programs to watch, I stumbled upon this show. Watched a random ep at a friend's and loved it, so I decided to check it out from the start.
Needless to say, I was highly impressed. It's really, really great. If you wanna watch something real and gripping, and also nostalgic of younger years, definitely give it a try.
It ended in February 2011 and has 5 seasons of variable numbers of episodes.
I'm still not done watching it yet, so I'm saving my full/real toughts on it until I am. My only problem with it is a certain character that I find highly annoying and dumb. There are probably people out there like that, but still, Lyla Garrity sucks (so far).