Okay. For my Art History class the final was released as a take-home test.
One of the categories for it has be completely stumped however!
We're supposed to identify the name and creator for pieces of art supplied with the final itself. However I have 3 huge things going against me.
The images provided were produced via a VERY shoddy copier
The images are NOT in the course provided textbook, nor in my Dad's art book at my house
My image searches are fruitless via internet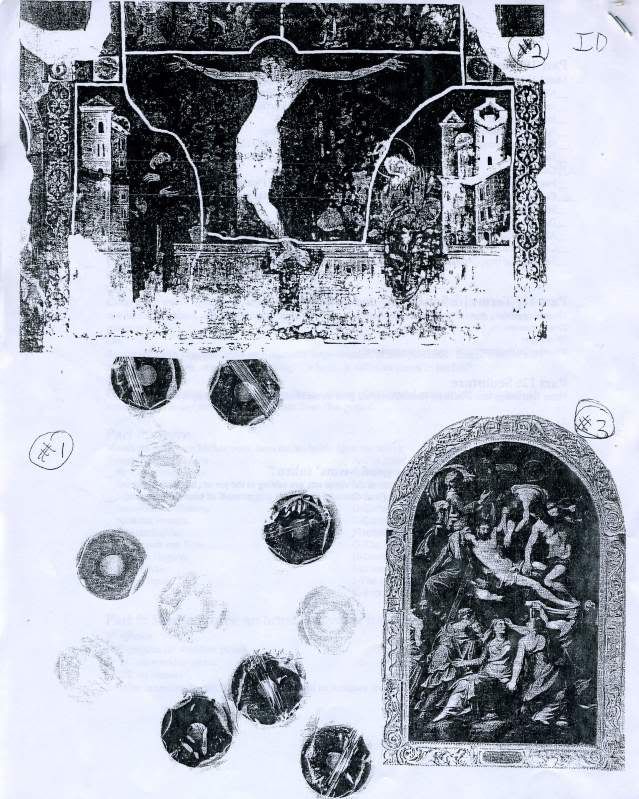 With the two Jesus images, they would probably turn up eventually, but the one in the bottom left is completely foreign to me. I don't know if its donuts or some other circular object and the crappy copy job doesn't do me any good.
If anyone can identify these (ESPECIALLY the donut-like one) it would really help me out. I'm totally stumped.