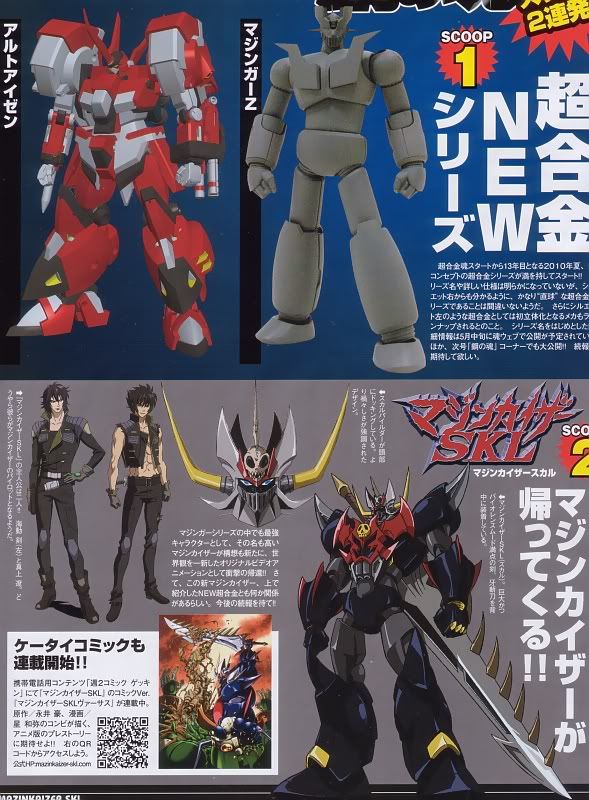 After all this time, we're finally going to see some more Mazinkaiser. It doesn't look like it's going to be related to the 2001 series based on the designs, but who knows? Too soon to tell.
What seriously concerns me, though, is that we're finding out about this before getting a sequel to Shin Mazinger. If Imagawa is in fact working on this project, I'm sure it'll turn out excellent, but that puts a serious layer of doubt on a potential Great-hen, or Kaiser-hen. It would be a real shame if we never saw that sequel…
Rejoice, though! New Mazinger in any form is always good news, and at a glance, I prefer the design on this version of Mazinkaiser to the 2001 version. Koji, on the other hand, looks half-bad-ass, half...
And Good Lord... Is that Tetsuya next to him? ... Or Boss? (Loo)
AND AND AND Look at SKL's chestplate... It's shaped like Devilman's head!