ok well am going to take a users advice and just make a thread about my franky costume… I hit a snag now... I am trying to think other ways of making the hand.. I saw on myth buster a way to make it but am to low on money and time now...so i need an easy cheap way to do it..
But this is what i have so far..
Also i want to know what fabric is good for skin tone and i can do the chest of franky...
sorry that am fat and ugly... lol...(that was a joke am a sexy beast)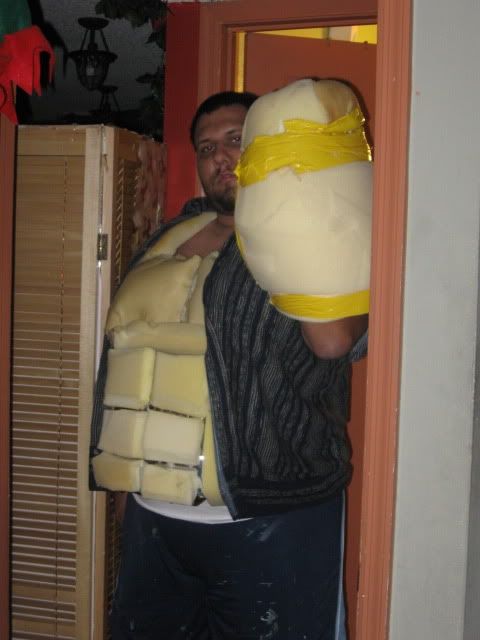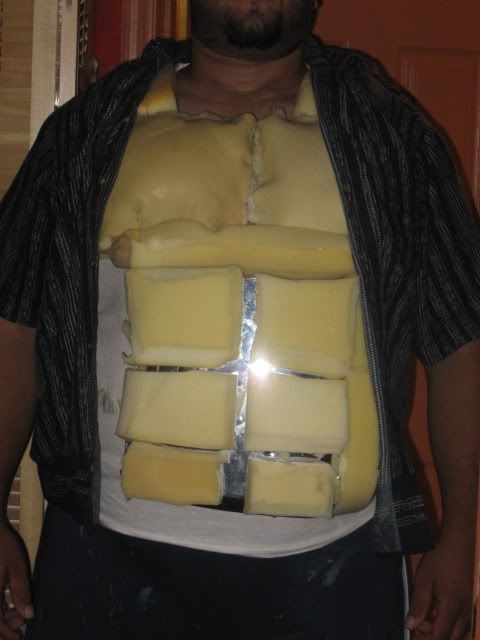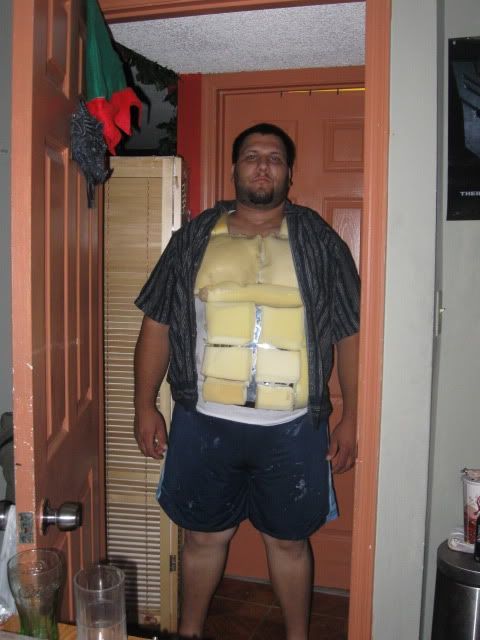 the foam will be pushed in when i add the fabric…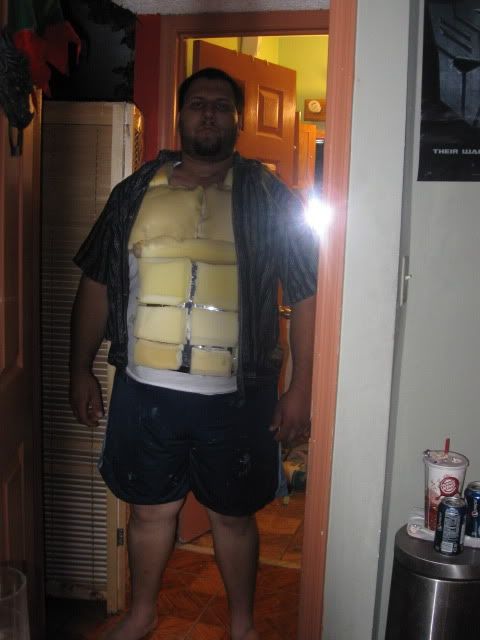 i need advice on just about everything at this point…...