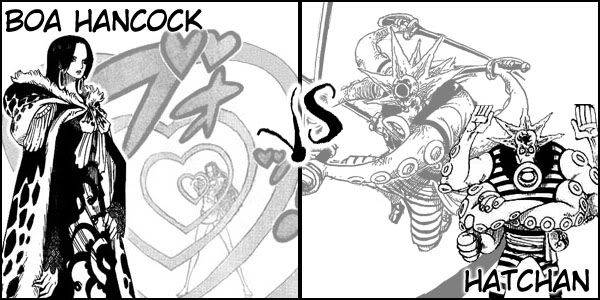 Hancock/Hatchan: WHO THE HELL ARE YOU?
Luffy: Oh, hey, guys.
Hancock/Hatchan: You known this person?
Luffy: Sure, the takoyaki guy is Hachan and the other guy is Hammock.
Hancock: …
Luffy: Wait, that ain't right. It's Haddock!
Hancock: Uh...
Luffy: Harlock?
Hancock: Nooooo...
Luffy: Susan?
Hancock: Hmmph. Now you're doing it on purpose.