I've searched & haven't found a thread like this, so I've decide to make this, the One Piece Caption Contest Thread. Having found this game funny elsewhere, this is the Arlong Park Version.
For those of you who don't know how to play. You simply submit a picture & a caption that makes it funny. Please give it a try, it takes a while to actually enjoy it but when peole start posting you'll really get into it.
– NOTE - NOT ACTUALLY A CONTEST --
I will start us off: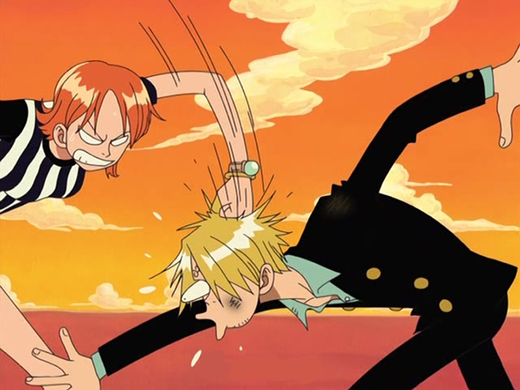 Sanji taking the term Skirt-Chaser a bit too literally
"Come on Camie, It's not drugged … this time"