Okay, this isn't meant to teach you Japanese or anything like that, but a basic knowledge of kana or go-to thread for kana doesn't seem like a bad idea.
Also, I'm not gonna translate anything for you, so don't ask.
Some of you know, and some of you don't, but Japanese has three sets of writing systems/characters that they use to communicate via written form. I'll only show you two of them here. But first …
Furigana (ふりがな/フリガナ)
If you've looked at Japanese raws, you've probably seen these, but just not known what the hell they were called. They're used a lot in younger manga magazines as a reading aid for children. Furigana are those small kana that you see to the right of the kanji. They're basically telling you how that kanji, or a foreign word (like LEVEL) is pronounced. Furigana are not actually another system of kana, they're just a reading aid - they can be either hiragana or katakana.
Hiragana (ひらがな/ヒラガナ)
This is the most common of these two systems that you'll see. It's used for Japanese words which have no kanji, or for Japanese words for which the reader/writer does not know the kanji. It's also used for -chan, -kun, -san, -sama endings, (though -kun, and -sama do have their own kanji which are sometimes used.)
The Roman letters in parenthesis in the image below are very rarely used.
[hide]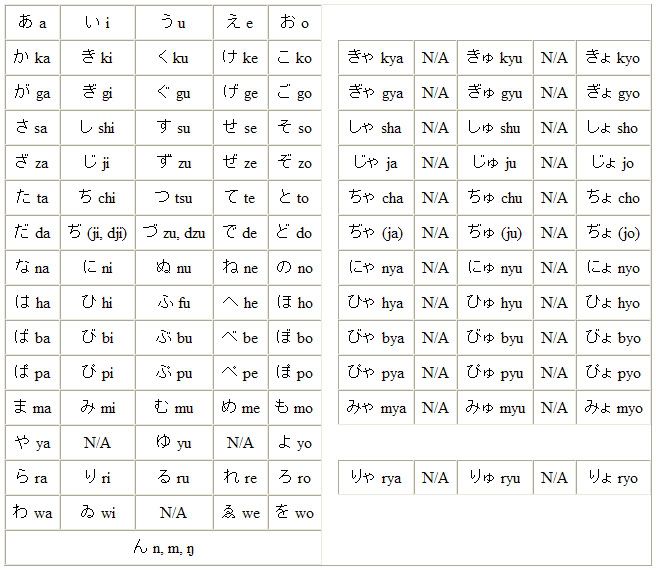 [/hide]
Katakana (かたかな/カタカナ)
This system is normally used for foreign words. That doesn't mean that it's only for foreign words however. It could be used for strange names or words like, ルフィ, ゾロ, ナミ, ウソップ, サンジ, チョッパー, ロビン, フランキー, or ブルック.
The Roman letters in parenthesis in the image below are very rarely used.
[hide]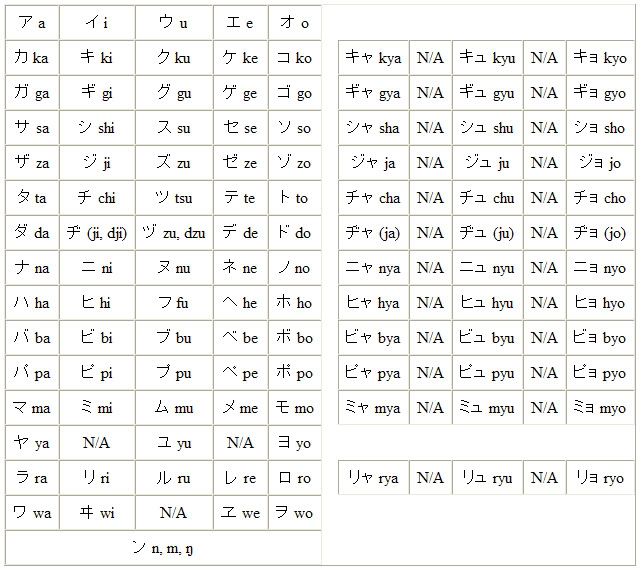 [/hide]
Another thing that I think should be of notice is that if a character uses a certain system, it can tell you something about them.
For instance, if a character is a robot, there's a chance that they will speak in only katakana - no hiragana, or kanji at all.
And if you're up to date on One Piece manga chapters, the characters have been talking about Levels. Level is written as LEVEL with furigana, but Luffy uses katakana (レベル). It's not something that can be translated exactly, but this is basically telling us that he might not know what the hell he is talking about. It's like he's saying, "that level 4 thing" instead of just "Level 4" - or he could be parroting what others are saying.