There may be some influence here, although these are common themes.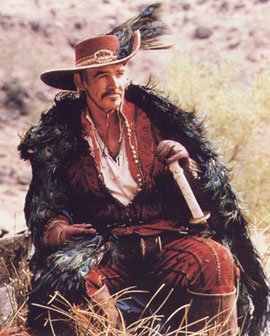 Juan Sánchez Villa-Lobos Ramírez is the worlds greates Swordsman metallurgist and swordmaker untill Connor Macleod shows up. Like in One Piece there can be only one greatest swordsman (the theme of the Quickening), that he must challenge every swordsman and work his way to the top to fulfill his destiny. Ramirez knows one day Macleod must replace him, he is just next in line. Mihawk, I mean Ramirez at first easily defeats the inexperianced young Macleod but knows and recognizes in him that he is fated to replace him one day as the greatest swordsman, much the same way Mihawk respects and recognizes it in Zoro.
See the video-
He even looks like a younger Ramirez.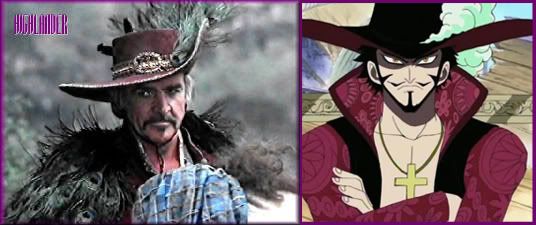 Also in going with the vampire theme associated with his boat and the fact that he travels around in what looks like a coffin. Immortals are very similar to vampires only with swords.