The flash is out, check page 2.
Me and a friend have been doing this for a while, and I decided to post it here. I must warn all of you, it is can be quite offensive/stupid/sexy with it's vulgarity/violence/nudity. It is quite the fun. (Spoiler warnings ahoy)
Part 1: Romance Dusk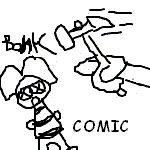 Part 2: Arshort Park

Part 3: Captain Chubby Chaser

Part 4: Princess Vagina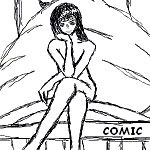 Gaiden: Squid Love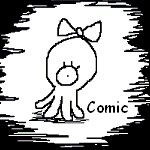 Part 5: Midger fight!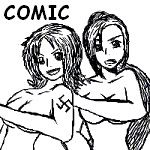 Part 6: Bongo Island

Part 7: Arabastard part 1

Part 8: Alabastard Part 2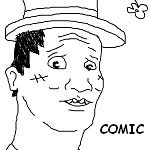 Part 9: Arlabastard Part 3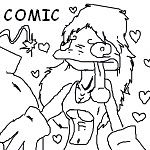 More to come, if you want to look at less retarded shit of mine, go to http://jackelbeaver.deviantart.com And if you want to see my cohort's shenanigans go to http://meowtwo.deviantart.com Oh yeah, and you must click DOWNLOAD to view the comic.