Well I have been cosplaying for 4 years now, I usally go to the London MCM Expo which is a twice a year convention at the Royal victoria docks. It is not just an anime convention, it has stuff about comics, films, card games (YUGIOH!), PS2/XBOX360/WII games, collectors (One guy in May this year had a giant power rangers collection). It's a reall fun time every year I go, I have photographs of my coplay costume from this year. PLease take a look and give me some feedback please.
First I have my cosplay from May
KID BUU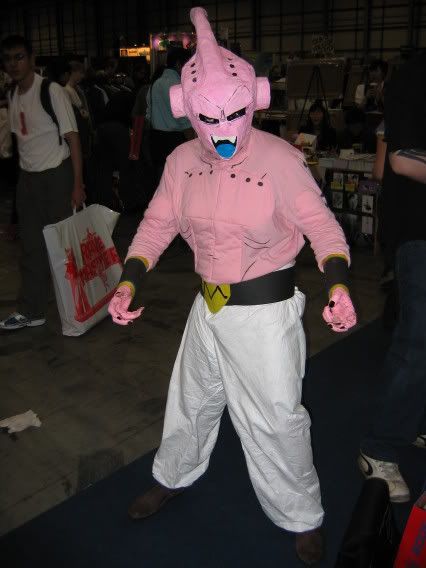 This was a fun costume to make, about 4 months of making the costume. The head itself was a spiderman plastic halloween mask I found in a pound shop. Then lots and lots of papermache and cardboard turned it into Buu's head. His antena is made from cardboard tubes and a egg shell.
Next we have from this October
SANJI

I didnt want all my hair blonde so I only dyed bits of it blonde. It still give the effect of all my hair being blonde, but really isnt shown in this photograph. This costume didnt take very long as it was just sewing buttons onto a jacket. I then made the love heart from a eye patch and some double sided tape on the inside.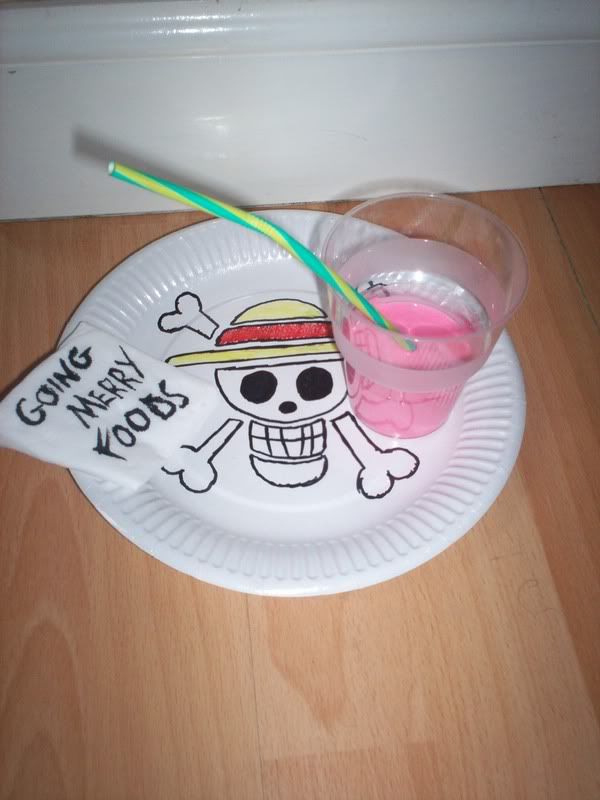 The plate was fun to make I put Pocky on the plate at the cponvention and offered it to people hehe.
So these are my two from this year. For next year I am plannign something to do with these things I got for my birthday.
(Angry face lol)